Spa & Skin Care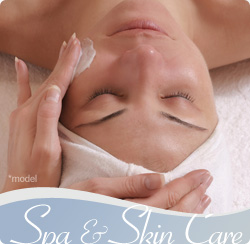 Weston Plastic Surgery, Inc. also provides advanced skin care, laser, and spa services to our patients.
The first step in achieving a healthy and vibrant complexion is to define your specific skin type. Our licensed aesthetician is available for complimentary skin care evaluations. This allows us to provide a plan of action to achieve your long term goals by recommending specific facial treatments and skin care products that are tailored to your individual needs.
For more information on skin rejuvenation treatments or to schedule a complimentary consultation with Dr. Rothfield, please contact Weston Plastic Surgery.
Obagi
For over ten years, we have offered the entire range of Obagi® skin care products, including the Obagi Nu-Derm , Obagi C Rx and CLENZIderm systems, ELASTIderm eye and décolletage treatments, PRO-C Serums and Blue Peel treatments. Our experienced staff and aesthetician are always available to answer your Obagi questions and will help you determine which products or system will most benefit you so as to maximize your results.
European Facials
We offer an entire spectrum of European facials to our patients, each with its own unique attributes to best address your individual needs. Lisa Volk, our experienced aesthetician, will carefully evaluate you and help you select a facial that will correct and beautify your skin. The first step of every European facial is to eliminate comedomes and whiteheads and remove the dead skin cells that clog and disrupt the natural function of the skin. These facials begin with two deep cleansings and a steam treatment which is then followed by an exfoliation. Following the exfoliation, an essential oil is chosen for your skin and massaged into the skin using a high frequency device to maximize its effectiveness. A specific mask is then chosen for your skin that may be used to correct a variety of conditions, including dehydration, dryness, oiliness or other conditions. The facial is ultimately concluded with a thorough shoulder, neck and foot massage to complete your experience.
Patient Forms
Gift Certificate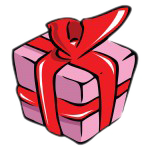 Indulge your friends, family and loved ones with a Weston Plastic Surgery Spa Gift Certificate. Good for any facial or spa treatment, this is a treat anyone would enjoy receiving. Available for individual treatments or in any denomination of your choosing, our office will take care of all the details for you.
If you would like more information about our Weston Plastic Surgery Spa Gift Certificates please contact us at Weston Plastic Surgery.