Eyelid Surgery (Blepharoplasty)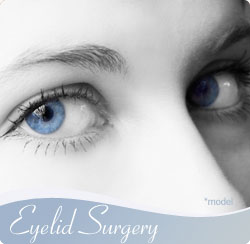 Drooping or puffy eyelids can make you look older, tired, or even sad. Eyelid surgery is an effective procedure that can create a more youthful and revitalized look. By removing excess skin and fat in the upper and/or lower eyelid areas, blepharoplasty (eyelid surgery) can produce truly remarkable results. If the upper eyelid condition is also accompanied by sagging of the eyebrows, a brow lift may also be recommended.
For more information about eyelid surgery or to schedule a complimentary consultation with Dr. Rothfield, please contact Weston Plastic Surgery.

I started seeing Dr. Rothfield a few years ago after my neice and daughter went to him after going to see several Dr's. I just had an eye procedure and he did a wonderful job. I was at ease knowing he is the best. His office staffis very informative and very nice. I also want to shout out to the Weston Surgical staff who were absolutely the best. Everyone who I came in contact with there were so nice and really made me feel at ease. Thank you everyone!!!!!!!!

joan raleigh

February 01, 2017

12345
The Surgery
Outpatient…Surgery Center of Weston
3-4 hours duration
Post Op visit the next day
The Recovery
Minimal Discomfort
Bruising up to one week
Out of social scene for two weeks
Patient Forms