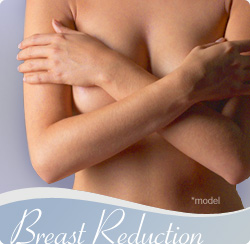 Women with large breasts can have a variety of symptoms. Among the most common are upper and lower back and/or neck discomfort, bra strap indentation, and rashes under the breasts. Disproportionately large breasts can be aesthetically displeasing and may interfere with athletic activity as well. In older patients, large breasts can impede mobility and activities of daily living. A breast reduction performed by plastic surgeon Robert Rothfield, MD is a procedure that reduces the size of the breasts. At the same time, the breast and areola are repositioned (lifted), the areola can be made smaller. By removing excess breast tissue and reshaping and lifting the breast to a more flattering and comfortable size, a more balanced body contour can be achieved.
This is a procedure that is performed across the age spectrum from teenagers to healthy women in their seventies. It is also a procedure with some of the highest patient satisfaction rates because not only does it alleviate discomfort, but it improves aesthetics as well.
For more information about breast reduction surgery or to schedule a complimentary consultation with Dr. Rothfield, please contact Weston Plastic Surgery.
The Surgery
InPatient …..Memorial West Hospital or Memorial Miramar Hospital Or
Outpatient…….Surgery Center of Weston
1-1/2 hrs duration
Post Op visit the next day
The Recovery
Mild discomfort
Return to work/driving by 5th day
Light exercise at end of two weeks
Full exercise at end of one month
Patient Forms