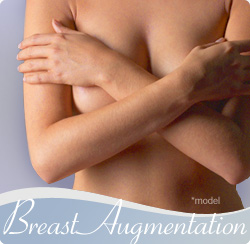 Breast augmentation is the second most common cosmetic operation performed in the United States today. The decision for surgery, however, is not to be taken lightly. There are many reasons why breast augmentation may be appropriate for you. Some breasts are small or uneven as a result of their natural development. Others may have become smaller following pregnancy or as the result of weight loss. A breast augmentation can balance out your body proportions and improve your silhouette. An enhanced figure can be an important part of feeling both healthy and confident.
Breast augmentation is one of the special interests and areas of expertise of Dr. Robert Rothfield, our Ft. Lauderdale plastic surgeon. Dr. Rothfield has served as an investigator with both of the FDA studies for the use of silicone gel breast implants. Over the course of his twenty years as a plastic surgeon and through his experience with hundreds of patients, Dr. Rothfield has honed his skills working with both saline and silicone breast implants. His approach combines both an artistic eye with a listener's ear, and incorporates implant sizers, in both his office and in the operating room, to find that perfect implant shape and size for his patients. In the operating room, prior to finishing a breast augmentation surgery, Dr. Rothfield will sit all of his patients up (while they are still asleep) and confirm that the shape of the breast is as good sitting up as it is lying down.
For more information about breast augmentation surgery or to schedule a complimentary consultation with Dr. Rothfield, please contact Weston Plastic Surgery.

stellar job, seriously a nice guy knows what he's doing and exceptional care from the office staff and everyone involved. Overall a great quick easy experience for my breast augmentation. They are perfect! I would highly recommend dr rothfield to anyone.

Sinéad Mc Clinton

October 12, 2015

12345
The Surgery
Outpatient…….Surgery Center of Weston
1-1/2 hrs duration
Post Op visit the next day
The Recovery
Two days of moderate discomfort
Return to work/driving by 5th day
Light exercise at end of two weeks
Full exercise at end of one month
Massage as directed by Dr. Rothfield
Silicone Breast Implants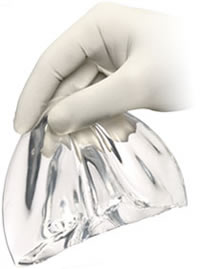 Silicone breast implants are back! In November 2006 the FDA approved the MemoryGel® silicone breast implants for breast augmentation in the United States. In 1994, all silicone breast implants were taken off the market in the United States as a result of safety concerns. It was believed that the implants may have been causing illnesses in some women who had received them. Subsequent studies have conclusively shown that silicone had not caused any of these illnesses and that silicone was safe to use for breast augmentation. Based on these studies, the FDA made the decision to release the latest generation silicone implants for public use.
The new MemoryGel® silicone implants are very different from those implants that were used up until 1994. The old silicone implants had a thin outer shell and were filled with liquid silicone that had a honey or molasses-like consistency. As these silicone implants aged over time the outer shell occasionally broke down and released the liquid silicone into the surrounding tissue. Although not dangerous, this was an unwanted potential problem. The current silicone implants have markedly more durable outer shells and are filled with a cohesive, gelatin-like silicone that acts as a solid rather than a liquid. In the unlikely event that the implant shell were to break, the silicone holds together uniformly and does not leak out into the surrounding tissues.
Saline Breast Implants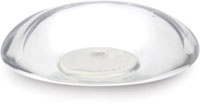 Saline breast implants are among the most well-studied medical devices and have a proven safety track record. These implants are FDA-approved and are filled with a saltwater solution similar to the fluid that makes up most of the human body. Although saline implants have a slightly firmer feel than silicone implants, they also have a number of advantages. Because saline implants are filled at the time of surgery, the filling volume can be adjusted during surgery, giving the surgeon and patient greater flexibility in achieving the perfect size. And, because saline implants are not pre-filled, smaller incisions are often possible.
Both saline and silicone implants come with many implant projection options such as Moderate, Moderate Plus, High Profile, and Ultra High Profile. These different projection styles provide the means to achieve the best fit for a given body type. All of our implants, both saline and silicone, come with a free limited warranty and lifetime product replacement policy from the manufacturer.
Advantages of Silicone
Better shape and feel
No deflation
Advantages of Saline
Smaller Incision
Adjustable intraoperatively
Less expensive
Patient Forms