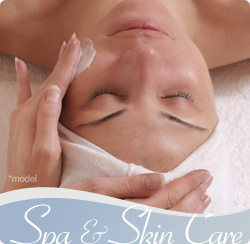 In addition to our comprehensive cosmetic surgery options, Weston Plastic Surgery also provides advanced skin care, laser, and spa services to our patients.
The first step in achieving a healthy and vibrant complexion is to define your specific skin type. Our licensed aesthetician is available for complimentary skin care evaluations. This allows us to provide a plan of action to achieve your long-term goals by recommending specific facial treatments and skin care products that are tailored to your individual needs.
For more information on skin rejuvenation treatments or to schedule a complimentary consultation with Dr. Robert Rothfield, please contact Weston Plastic Surgery.
Scar and Depression Release
Skin Rejuvenation (Fraxel)
Patient Forms
Gift Certificates
Indulge your friends, family, and loved ones with a Weston Plastic Surgery Spa Gift Certificate. Good for any facial or spa treatment, this is a treat anyone would enjoy receiving. Available for individual treatments or in any denomination of your choosing, our office will take care of all the details for you.
If you would like more information about our Weston Plastic Surgery Spa Gift Certificates, please contact us at Weston Plastic Surgery.