Developmental Breast Issues / Asymmetry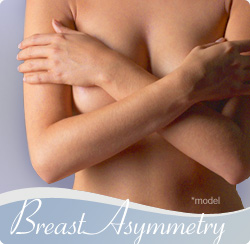 As children we learn that no two snowflakes are the same. The same holds true for a women's breasts. Even breasts that appear identical, when carefully analyzed, can be seen to be different. Although these differences are often inconsequential, they can be significant enough to be a cause of embarrassment or insecurity. In these cases, surgery can be very effective in improving symmetry and increasing self esteem. Plastic surgeon Robert Rothfield, MD has both the experience and expertise to discuss with you the various options available and which procedures, in combination or alone, would be best for you.
For more information about developmental breast issues/asymmetry or to schedule a complimentary consultation with Dr. Rothfield, please contact Weston Plastic Surgery.