Meet the Staff
Continuity of care is essential in medicine and particularly so in cosmetic surgery. Over the past 15 years our patients have been fortunate to have the same contact person year in and year out. The sense of familiarity and comfort that this allows is a unique quality of our practice.
Beverly Stenmark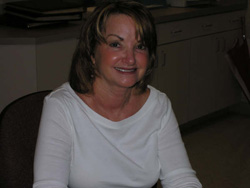 Beverly Stenmark has been working with Dr. Rothfield since 1994. In her capacity as office manager, Beverly handles the daily office business as well as scheduling surgery and appointments. Beverly is also, along with our aesthetician Lisa Volk, an excellent resource for the use of Obagi products.
Iris Walsh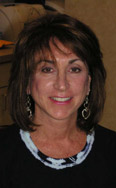 We have been fortunate to bring Iris Walsh down to South Florida from Philadelphia, where for almost 20 years she was the office manager of a successful plastic surgery practice. Iris' warmth and friendliness is immediately apparent to all who are in contact with her.
Lisa Volk
Lisa Volk has been in the beauty business for over 20 years. She began her career in electrolysis in 1986 in Dallas, Texas. After moving to Florida in 1992 she trained at the Ray Mar Institute sharpening her skills as an aesthetician and studied massage therapy at the Florida College of Natural Health. Over the last 17 years while actively working as an aesthetician and certified medical electrologist she has also fulfilled all of the requirements to be a certified laser hair technician. Lisa is currently the treasurer for the Electrolysis Association of Florida and plans on continuing in this position to educate members and the public in electrolysis and laser hair removal. Over the last four years Lisa has developed an enthusiastic following at Weston Plastic Surgery both as an aesthetician and as a certified laser hair technician. In addition, her knowledge of the Obagi System has made her an invaluable resource to many of our patients.
Please contact our cosmetic surgery staff for more information or to schedule a complimentary consultation with Dr. Robert E. Rothfield.