Labiaplasty / Vaginal Rejuvenation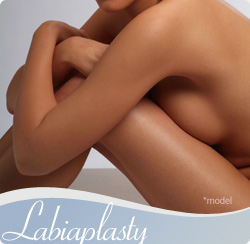 Labial enlargement can have a significant impact on a patient's quality of life. It may result in both discomforting symptoms and emotional distress. Labiaplasty, also known as labial reduction or labial rejuvenation, is a procedure that decreases the size of the labia minora and/or labia majora. Our plastic surgeon, Robert Rothfield, MD, and his staff understand that this is an extremely private and personal issue and will treat you with the utmost care and sensitivity to put you at ease.
The Surgery
Outpatient surgery at the Surgery Center of Weston
30-45 minutes duration
Go home the same day
The Recovery
Minimal discomfort
Exercise one week after
Resume relations 2 weeks after
For more information about labiaplasty surgery or to schedule a complimentary consultation with Dr. Rothfield, please contact Weston Plastic Surgery.